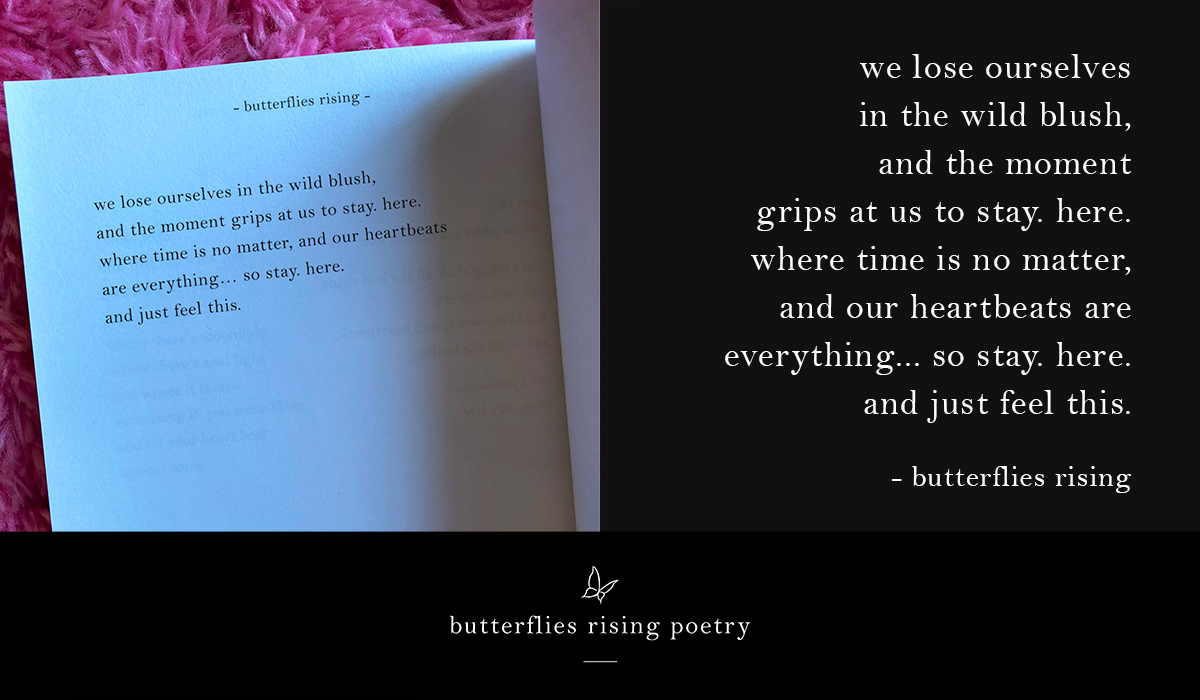 we lose ourselves in the wild blush, and the moment grips at us to stay. here. where time is no matter, and our heartbeats are everything… so stay. here. and just feel this.
– butterflies rising
'the wild blush' is an original poem by the author butterflies rising that was published on August 28, 2022, and is about getting lost in the moment with people you love and who are good for your soul.