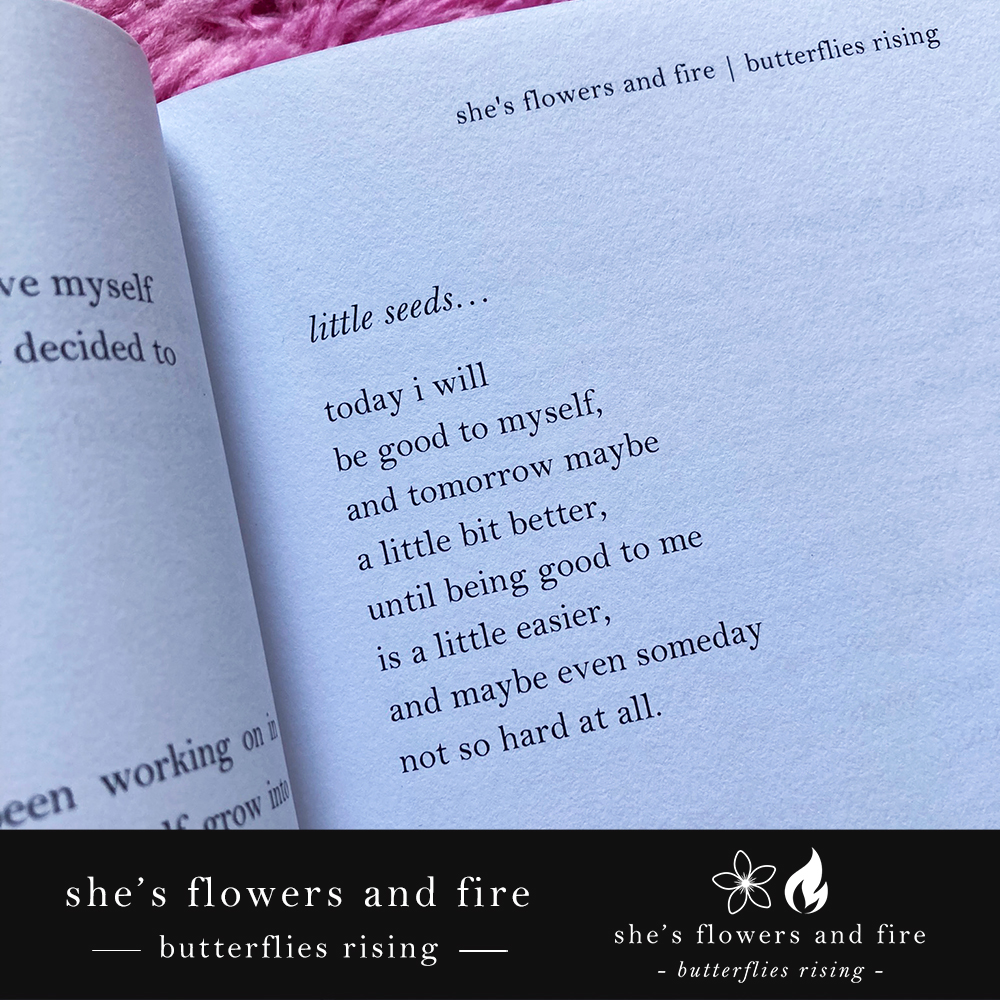 little seeds…
today i will
be good to myself,
and tomorrow maybe
a little bit better,
until being good to me
is a little easier,
and maybe even someday
not so hard at all.
– butterflies rising
The butterflies rising poem 'little seeds… today i will be good to myself' is an excerpt from the full poem 'little seeds, someday flowers'. Both the poems are published in her poetry book 'she's flowers and fire.' and were something that butterflies rising wrote about the way that self-love can be a slow, delicate process of making littler choices each day to be kinder and more loving to yourself. Sometimes it's just little baby steps of self-love we take each day, and even each moment.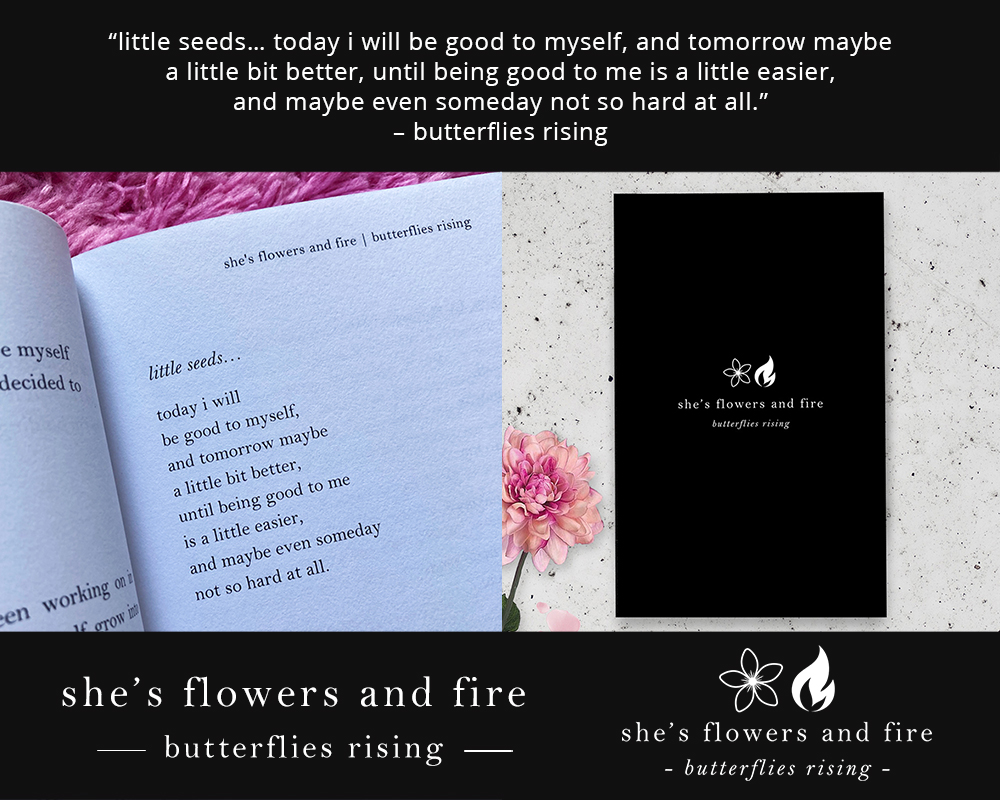 Copyright Information for you cannot love yourself and apologize for who you are