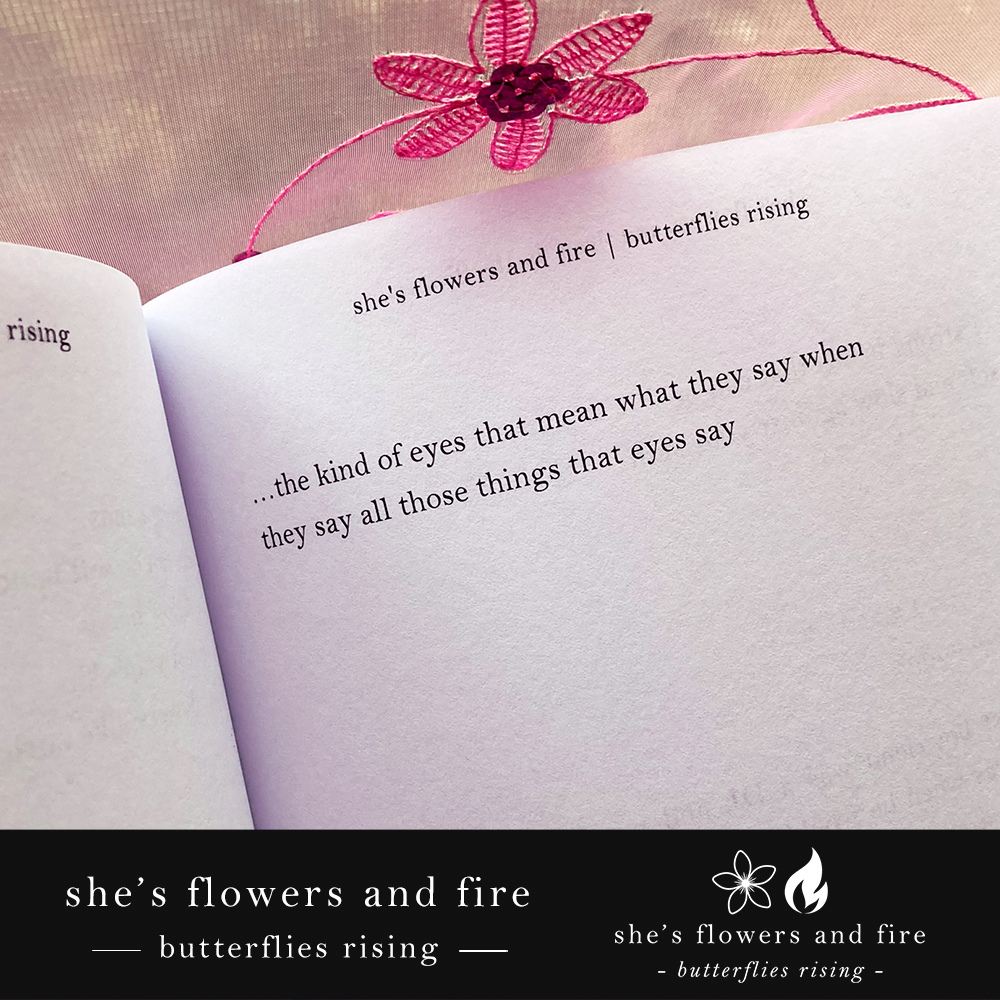 …the kind of eyes that mean what they say when they say all those things that eyes say
– butterflies rising
'the kind of eyes that mean what they say when they say all those things that eyes say' is a quote and poem excerpt from the butterflies rising poem 'the priceless things' that was published in her poetry book 'she's flowers and fire'. The 'priceless things' was a sequel poem to her popular poem 'slow hands':
i don't need
fancy ways
and shiny things,
give me
slow hands,
honest eyes,
and full attention
with ease
…give me priceless things.
Both poems were written about her first love, and about how material things and status did not matter to her… she only wanted to be in his energy.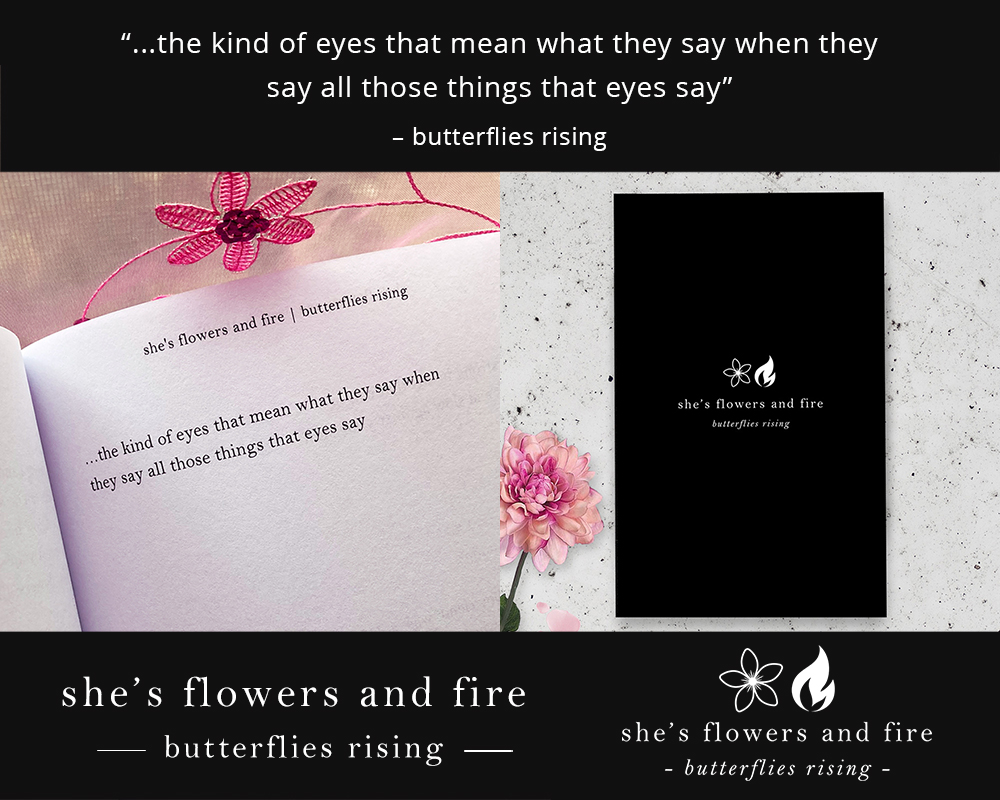 Copyright Information for the kind of eyes that mean what they say when they say all those things that eyes say