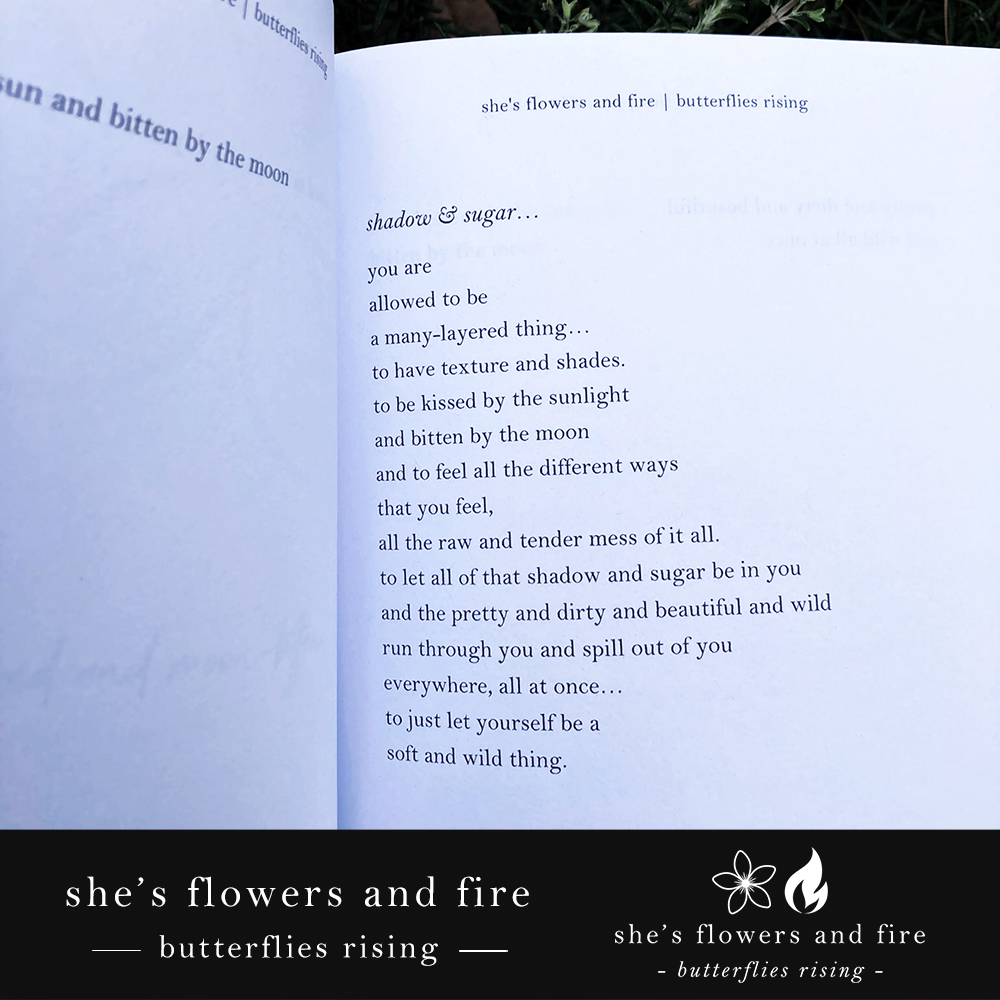 the way he loved her untamed, with breathing room and growing space. letting her have wings and fires burning… how he'd just watch the light play with the glow in her skin.
– butterflies rising
'shadow & sugar… you are allowed to be a many-layered thing' is a poem by butterflies rising that is published in her books 'go where you breathe free' and 'she's flowers and fire'. The poem is a big theme in butterflies rising's life the past few years- she's been going through a lot of self-discovery and going through what people call "shadow work," and a deep part of that for her has been learning to allow and accept the different layers of herself.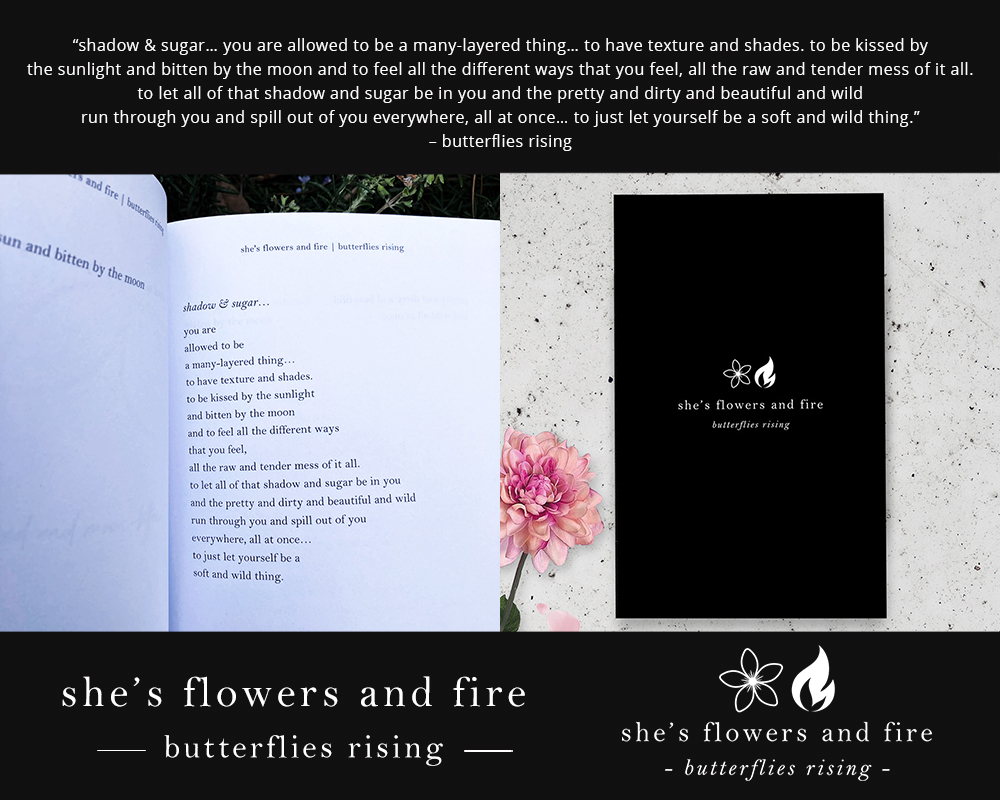 shadow & sugar… you are allowed to be a many-layered thing – Copyright Information