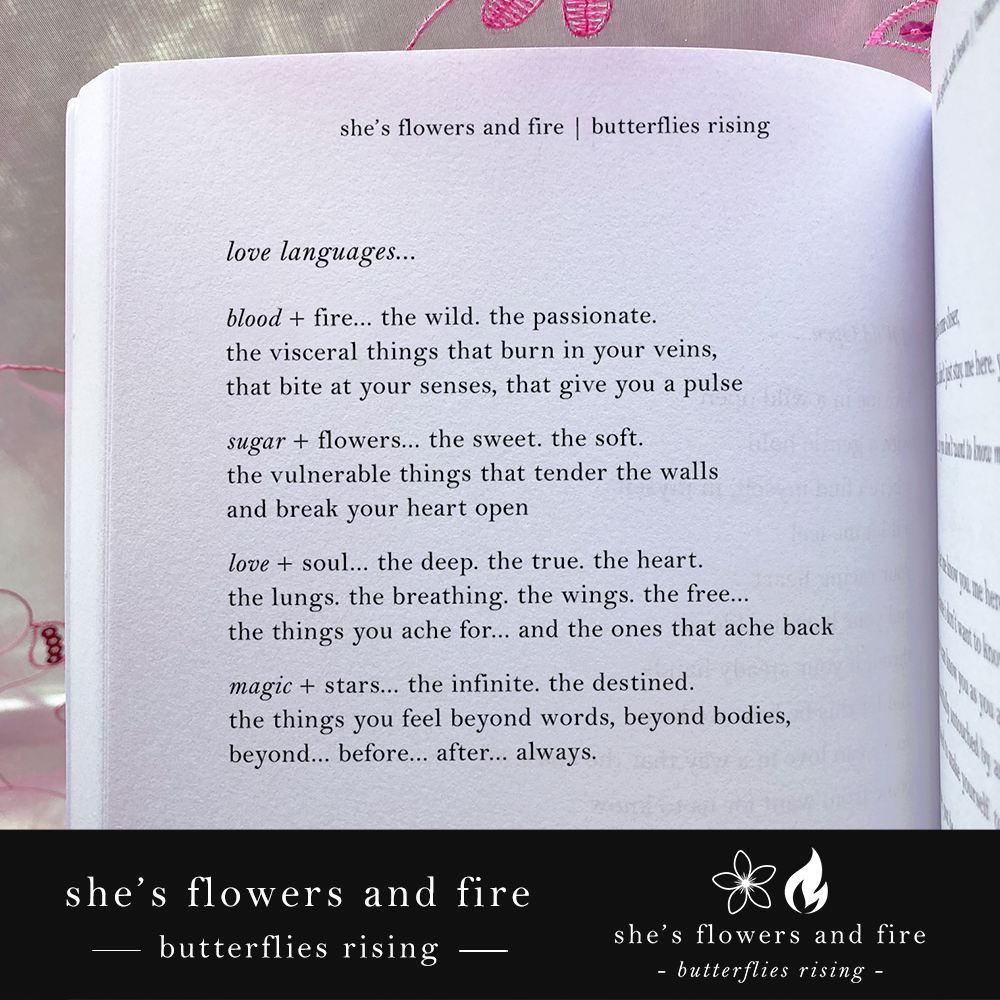 love languages…
blood + fire… the wild. the passionate.
the visceral things that burn in your veins,
that bite at your senses, that give you a pulse
sugar + flowers… the sweet. the soft.
the vulnerable things that tender the walls
and break your heart open
love + soul… the deep. the true. the heart.
the lungs. the breathing. the wings. the free…
the things you ache for… and the ones that ache back
magic + stars… the infinite. the destined.
the things you feel beyond words, beyond bodies,
beyond… before… after… always.
– butterflies rising
butterflies rising has always struggled to articulate her love languages because they always felt so unconventional and hard to fit into any boxes as "normal" love languages, and then one night a few years ago she stumbled across the Red Hot Chili Peppers album cover that this is a nod to, and it triggered this stream of consciousness to spill out. She hopes that it inspires others others to let their own love languages be whatever they are for them, and to let them be whatever unconventional and unique and intimate and beautiful things that they want to be.
'love languages (blood + sugar + love + magic)' can be found in butterflies rising's poetry book 'she's flowers and fire'.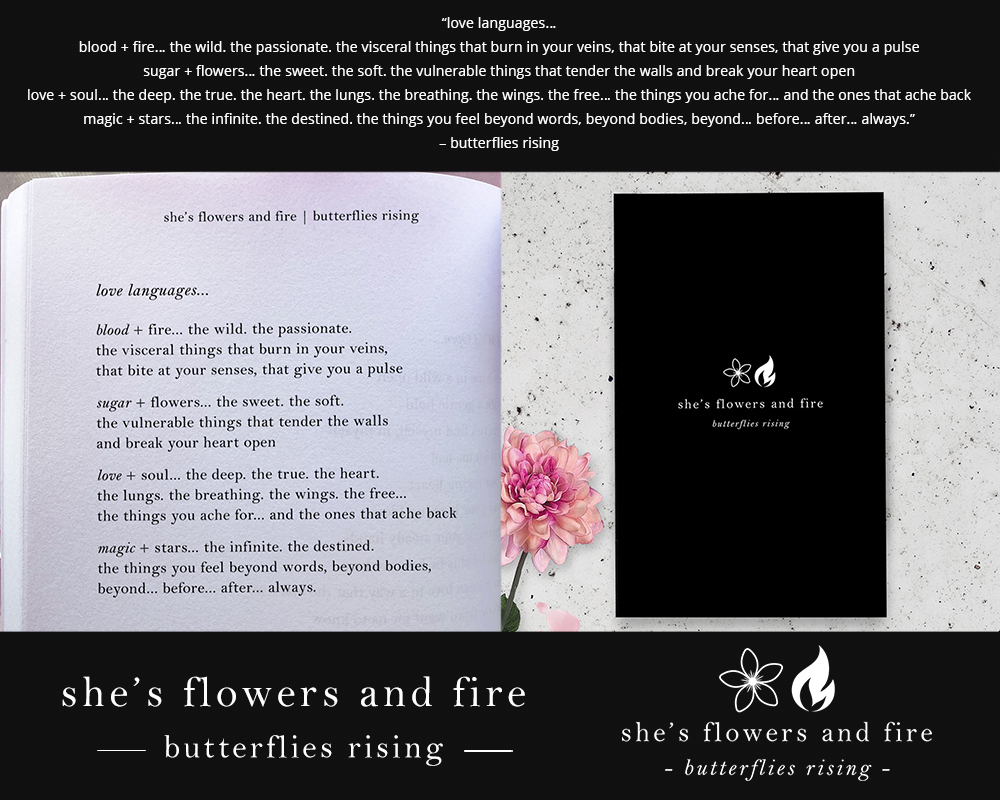 Copyright Information for blood + fire… the wild. the passionate. the visceral things that burn in your veins